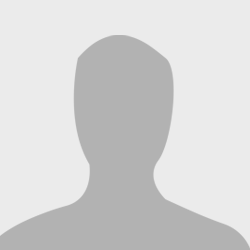 M Adnan Raja, Director of Business Development at Atlantic.Net
Interview with M Adnan Raja, Director of Business Development at Atlantic.Net - a market-leading business data services provider operating a 25,000-square-foot colocation Data Center in Central Florida.
HOSTSEARCH: Adnan thank you for giving us an opportunity to talk with you today. Can you please tell us more about your background?

M ADNAN RAJA: I graduated with my MBA 12 years ago from FMU, with a focus on MIS. Shortly thereafter, I began my career with K2 Internet as a Product Manager. It was at K2 Internet, that I began flexing my marketing muscles with the rollout of their High Speed DSL service.

HOSTSEARCH: How did you join Atlantic.Net?

M ADNAN RAJA: After working at K2 Internet for a year, I realized my passion for working with new technologies. I had always heard great things about Atlantic.Net and how the company was forward thinking. The fact that the company was started in 1994 by two UF students who put their education on hold to fulfill their dream was very inspiring. It was never about making money but instead about doing innovative things and having a good time doing it! I couldn't help but call Atlantic.Net and it was surely good timing. I remember I was interviewed by five different people and I was in Gainesville for about six hours. This is how we all came to know each other and it has been an unbreakable bond since! I joined Atlantic.Net in December 2000 as a Product Manager and have served in various capacities from launching new products to creating new revenue streams to launching our products into newer markets and creating unique marketing campaigns for Atlantic.net.

HOSTSEARCH: Can you please tell us your day-to-day job at Atlantic.Net?

M ADNAN RAJA: My role as Director of Business Development is fun and is constantly changing, which I love! There are days when I come in and try to catch up my emails and I know that's never going to happen!!! I look for new ways to grow our business and participate in brainstorming sessions with other members of our team. I am always keen on exploring new growth opportunities and imaginative ways to get our name out. My days are not typical; I usually keep an open mind and try to outpace myself with inspirations to pretty much take over the world!!

HOSTSEARCH: How did you grow businesses at Atlantic.Net in recent years?

M ADNAN RAJA: Having a great team is key to success and I have been fortunate to have been working with extremely smart and talented individuals and we are all committed to the success of our company. We are open to change and always embrace new and innovative approaches to develop our brand. Our success has come from keeping our clients happy, establishing effective Partnerships and creating a brand that people trust. We operate our business with little to no debt and continue to execute and grow our business!

HOSTSEARCH: What is the core product of Atlantic.Net, the best selling one?

M ADNAN RAJA: I consider Managed Services to be our core competency, especially in the new economy; organizations are able to streamline their IT management cost by utilizing Atlantic.Net's Managed Services.

Operating a World Class Data Center facility also enables us to provide products like Server Colocation, Managed Server Hosting, Dedicated Servers and website hosting.

Data Center essential services like Server Colocation and Managed Server hosting are by far our best selling services, thanks to our World Class Data Center operations!


HOSTSEARCH: I am sure HostSearch readers are interested in your services. Do you have any special offers for our readers?

M ADNAN RAJA: Absolutely, We love to share our knowledge and intellect to help IT professionals figure out best practices and strategies to stay ahead of the curve. For the very same reason, we would love to provide a free download of our white paper, Choosing a Data Center published by the Disaster Recovery Journal which can be downloaded from our website, in addition to one month free with all new Dedicated servers or Managed servers.

HOSTSEARCH: Can you please tell us more about the data center?

M ADNAN RAJA: We began our structured approach to entering the data center services business in 2000. In 2003, we acquired a 25,000-square-foot World Class Data Center facility in Orlando which was built by a company called Colo.com for an estimated cost of $14.5 million. Acquisition of the Data Center operations helped shift our focus from getting people online to helping businesses conduct commerce online. Our core products include Managed Server Hosting, Dedicated Server Hosting and Server Colocation to name a few. Our infrastructure is fully redundant with multiple, redundant UPS's, fully redundant AC/DC power; industrial grade generator, with multiple priority refueling contracts. Our Generator and UPS Systems are designed to handle 100% of our customer peak load with N+1 configuration modules.

In addition to our fully redundant power structure, our network infrastructure is also fully redundant. With multiple fiber entry points in addition to being a carrier neutral facility, with carriers such as Level3, CenturyLink , Verizon, TW Telecom, AT&T, Brighthouse and PAETEC.

Our Data Center is staffed twenty-four hours a day, seven days a week to ensure not only expert customer support but also the security of our facility. Sophisticated biometric hand scanner, video surveillance systems, monitoring systems and proximity card readers to control access to our Colocation floor are just a few of the features which make up our multi layered security features.

We offer true 24x7x365 customer support, as our facility is staffed with highly skilled engineers around the clock to ensure comprehensive system monitoring.

HOSTSEARCH: What do you think of Cloud? Are you planning to roll out Cloud service?

M ADNAN RAJA: Atlantic.Net's success is attributed to our ability to adapt to change, and the same rings true for Cloud. We are creating one of the very best cloud products in our industry and we look forward to defining how cloud computing should be done. Our Cloud is being tested by our extremely talented and experienced engineers and we are sure it is going to surprise a lot of people. We feel that we are positioned extremely well to become the market leader in cloud computing with our unique and robust cloud infrastructure. We hope to be officially announcing our product launch by the summer.

HOSTSEARCH: What can we expect from Atlantic.net next year?

M ADNAN RAJA: We are always looking for ways to improve our product offering. Atlantic.Net is all about innovation and staying ahead of the curve. In our 15 year history, we have always changed to adopt new technologies and launch new products.

We have quite a few exciting products in the pipeline including Cloud Hosting and you will hear about some of those in the next few weeks. We are also in the process of exploring acquisition opportunities to expand our footprint into newer markets.


HOSTSEARCH: How do you see the future of web hosting in the next 3 years?

M ADNAN RAJA: Web hosting is here for the long run; it is the way it is serviced that will change with major advancements in infrastructure to virtualization. Since web hosting has long matured and has turned into a commodity play, it is not our core focus to grow. We are focusing our energies on newer products of the future and web hosting is not one of them. However, there is room for advancements in new growth markets including China, India, Brazil and Vietnam.

HOSTSEARCH: Thank you so much for talking with us today. We look forward to see your success.

M ADNAN RAJA: Thank you. It has been a pleasure speaking with you. We look forward to speaking with you again to announce our Cloud product launch!