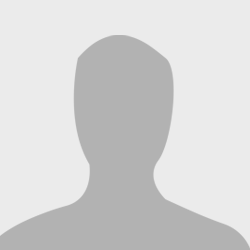 Nick Laws, ManageMyServices
ManageMyServices (http://www.managemyservices.com/) is a fast growing company that specializes in providing high quality Internet solutions at reasonable prices. The company's services include website hosting, dedicated servers, SSL certificates and domain name registration. According to ManageMyServices' website, each of the services it offers is managed by the company's "Control Center" and such is their confidence in their own performance, they aren't afraid to guarantee their service levels. We talk to Nick Laws to find out more about ManageMyServices.
HOSTSEARCH: Nick, thanks for meeting us like this. First of all, why not introduce yourself and let our visitors know about your role within ManageMyServices?

NICK LAWS: My Name is Nick Laws and I both own and manage the day-to-day operations of ManageMyServices and all its related divisions.

HOSTSEARCH: How long has the company been in operation and have you been with the company since the start?

NICK LAWS: Our company was founded by me in 2005 and has therefore been in operation for four years, although I have been in the web hosting industry for around nine years now working and developing various companies.

HOSTSEARCH: Your website highlights a broad list of services provided by ManageMyServices. Why don't you talk us through them?

NICK LAWS: ManageMyServices Group is made up of four separate divisions, ManageMyHosting, BASICHOST, ManageMyBox and ManageMyName. Through these four divisions we aim to be able to provide our customers with a fully scalable suite of internet service solutions tailored to meet their specific current and future hosting requirements. ManageMyHosting.com is for premium website hosting solutions on a shared server. BASICHOST.net offers a set amount of space and bandwidth for small yearly fees for individuals who just want to put a few pages and pictures online without the high hosting costs. Our ManageMyBox.com division enables you to lease a dedicated server for a set monthly fee and have it managed and monitored by our skilled support technicians. Finally, ManageMyName.com is for any other service solution that you may require while setting up a web presence. This division can supply reasonably priced domain names, SSL Certificates and Online Marketing tools for you to use with any package ordered from the company divisions detailed above.

HOSTSEARCH: And what are your flagship services? Where's your main focus of activity?

NICK LAWS: Our main focus of activity tends to be on our managed dedicated server division (http://www.ManageMyBox.com/ ) and our premium website hosting division (http://www.ManageMyHosting.com/ ). ManageMyBox has been particularly successful over the past year which we believe is down to our extensive dedicated server line-up and superior managed services expertise. We expect this trend to be continued into 2009.

HOSTSEARCH: As you have said you have cleverly split up your services into 'Divisions'. Is your company split up in this way or are the same staff involved in offering all services?

NICK LAWS: We considered both the option of separate staffing and sharing staff and determined that the skills and knowledge required were so similar that it would likely not be cost effective to assign staff to specific areas. Instead we chose to train up a team of Level 3 Systems Administrators, many of which are RHCE Certified who can work around the clock to resolve all technical issues. In addition to this we believe it is essential that sales and customer services staff are also shared across all divisions in order that we can advise customers on the best hosting solution for their needs and what additional services they may require in addition to the hosting platform. We have many customers "step-up" their hosting solution from premium shared hosting to managed dedicated hosting and therefore ensuring customers deal with the same staff means they receive both continuity and the best possible advice based on their history and future growth requirements.

HOSTSEARCH: What do you feel are your strengths as an organization?

NICK LAWS: One of our main strengths lies in our support technicians. We are extremely proud of our support services, frequently going above and beyond the call of duty for customers. Our product range is also a significant strength, providing an all-encompassing solution whatever the requirements at industry-leading value.

HOSTSEARCH: What's your biggest achievement to date - have you won any awards?

NICK LAWS: We have won a number of awards from various hosting industry websites. One of our biggest achievements this year has been on re-focusing our customer services in order to ensure it is industry-leading and our own support issue ratings are now showing us that this has been successful.

HOSTSEARCH: You do not have your own data center, leasing space from another vendor. What are the advantages of this for your customers?

NICK LAWS: Our core competencies lie in our support services and server management expertise and as a business we have made the decision that this is where we will focus our resources. We work closely with our datacenter vendors and trust them to deliver the service levels our customers expect. We let them focus on infrastructure and networking while we focus on the layers above so that the overall product is of the highest quality. It also means that we do not have a large amount of capital expenditure and fast-depreciating assets on our balance sheet which contributes to our financial stability.

HOSTSEARCH: Talk us through your "Customer Control Center". What's the 'value-added' here as far as your customers are concerned?

NICK LAWS: Since company inception the ability to give our customers "Total Control" has always been paramount to our success. The value our customers gain from this is that while other providers have to shape their processes and procedures around their IT infrastructure, we build ours from the ground up meaning that we can rapidly respond to market change and ensure the maximum possible efficiency in our operations; resulting in lower costs to the customer. It also allows our customers to quickly and easily manage their services with us whenever they need to. If we find a function our customers want, we will have our developers add it to our systems as quickly as possible.

HOSTSEARCH: Are there any particular advantages for ManageMyServices being located in Silicon Valley?

NICK LAWS: Our California Market Post Tower datacenter location, often referred to as "the world's best known internet centre-point" gives us a huge amount of flexibility when choosing bandwidth providers due to it housing so many world-leading telecom companies. Its location means it is a good place to attract developing technology companies looking to house their data nearby, with excellent connections to the rest of the US as well as the rest of the world.

HOSTSEARCH: What plans have you got for the company? Where will it be in, say, 5 years?

NICK LAWS: We will be increasing our market spend significantly in 2009 in a bid to increase brand awareness and company market share. Continued profitable organic growth is our plan for the future and this is what we are focused on at the present time. This will be carried out in parallel to us continuing to evolve our hosting product offerings to ensure we meet the needs of our customers both now and in the future.

HOSTSEARCH: Google, Microsoft, Yahoo! - all are to some extent taking over the role of traditional web hosts, as are many of the social networking and niche sites. How will this all pan out? Ultimately, how will these influences change web hosting in the future?

NICK LAWS: It simply increases the need for hosting companies in the SME size to ensure they continue to "think small" even as they increase in size. Google, Microsoft and Yahoo will have large customer bases and will lack the individualized customer-driven technical support necessary to give customers the ultimate hosting experience. We believe our "Total Care, Total Quality, Total Control" mantra represents this requirement. Through the use of Information Technology we ensure our entire team knows a customers name and particular situation so that we can relate and rapidly resolve any problems based on their particular needs. We also put in place guarantees to give our customers the peace of mind that we are here to deliver them the service they expect.

HOSTSEARCH: It must be very stressful being involved in a high profile web hosting business... What do you to unwind?

NICK LAWS: Good question, the web hosting industry can be particularly stressful due to the fact it is essential that you can be reached 24/7 in the event of an outage or major support issue. Even at home, it can be difficult to shutoff and unwind as I almost always have my computer and laptop open and receiving messages. Therefore I tend to try and get out as much as possible in the evenings, socializing with friends and taking part in activities that take my mind off the business.