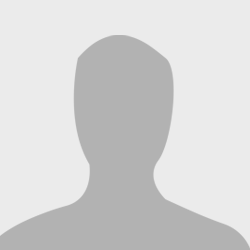 Dan Brock, Owner of ReadySetConnect
Get to know the CEO of Readysetconnect.Com, his takes on the unique business strategies and how he drives the hosting industry to the next level.
HOSTSEARCH: Could you please reveal a little about yourself and your day-to-day role with ReadySetConnect.com?

DAN: My name is Dan Brock, and I am the owner of ReadySetConnect.

HOSTSEARCH: Can you give us a brief historical run through of ReadySetConnect.com's development since establishment, and explain the role the company plays in the industry?

DAN: We changed our name from AlteraHosting to ReadySetConnect back in October because we figured ReadySetConnect is a more unique, easy to spell, and an easier name to brand.

HOSTSEARCH: I see you are offering "Auto-installation system". Could you explain a little about this feature?

DAN: Our Auto-installation program allows our client's to install over 21 different database applications with a couple mouse clicks. Some of these applications include PHPBB, OsCommerce, PHPNuke, CS Live Help, and Invision Board.

HOSTSEARCH: The free "Professional designed templates" is very unique offer for your hosting customers. I really like the idea; may I ask what your inspiration of this idea is?

DAN: We thought that a free template center would be an awesome feature for our customers. I came up with the idea when I visited a free template website. I notice how popular their website was, even though the templates were very poor in quality. I decided that if I offered some quality designed templates, customers may even sign up for our services just for access to these templates. We are currently working a release of our template center to other web hosts.

HOSTSEARCH: You've changed your name from "AlteraHosting" to "ReadySetConnect". How is the market respond/feedback to this change?

DAN: Our name change has done just what we expected it to do. Sales have been up by 200% since the name changed.

HOSTSEARCH: In support page, you claimed that you have "the best tech support in industry", can you explain what is the unique, or benefit that your customer will get from your tech support more than others hosting providers?

DAN: Our tech support is unique because we offer REAL 24X7 tech support, and will usually get a response to your tickets or emails within 60 minutes.

HOSTSEARCH: Internet securities and virus threats are major concerns among end-users these days, what is Webhosting.com approach to these issues?

DAN: Like most web hosts, we take security seriously. We keep all our server software up to date, make modifications to the OS, and path the kernel whenever needed. We also employ a virus scanner with our email server. This will scan all incoming emails for viruses, and will delete the email content if a virus is found.

HOSTSEARCH: As hosting industry becomes more and more competitive, how do you plan to cope with this challenge?

DAN: Web Hosting is by far the most competitive industry. Everyone and their mother can buy a $100/month server and start his/her own hosting "company". We separate ourselves from the rest by continuing to upgrade our services. During the last few months, we have integrated many new features. This includes our template center, auto installation system, faster technical support, and client support forums.

HOSTSEARCH: You seem to be very creative with your business, I like it that you have "client forum." Are you allowing only your client in forum? And how long is the respond time comparing to your help desk?

DAN: We allow all prospective clients, and all our current clients' access to the forums. Tech support response times on the forums are slower than our regular support methods. However, other clients tend to help out other clients when needed.

HOSTSEARCH: What is the first website you visit when you turn on your computer and why?

DAN: The first website I would visit would have to be www.webhostingtalk.com.

HOSTSEARCH: Thank you so much, Dan. I wish you all the best and Merry X'mas!

DAN: Thanks, all the best for you too.