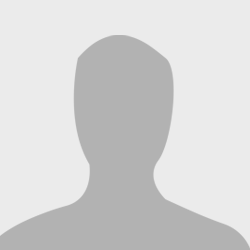 Andrew Miller, Marketing Director - WebSiteMovers.com
"Many people have websites that they want to move and just do not know how or are afraid of downtime and lost sales."
HOSTSEARCH: Thank you for an interview opportunity. Andrew Miller, can you please tell HostSearch readers about yourself and your position at WebSiteMovers.com?

ANDREW: Hello my name is Andrew Miller, I'm the Marketing Director here at WebSiteMovers.com. I've been involved in the hosting business in some form or another since 1998 and I joined the Web Site Movers team back in January of this year. I am in charge of new partnerships between for Web Site Movers Inc. I also handle our advertising campaigns.

HOSTSEARCH: Can you please tell us the details of WebSiteMovers.com services in brief?

ANDREW: Web Site Movers provides website migration services for individuals, resellers, and large hosting companies. We move the actual data, scripts, databases, email accounts, etc for small individual accounts all the way up through large web hosting companies with thousands of accounts migrating to new data centers. Web Site Movers makes it possible for a person with no knowledge of how their sites works to move it to a cheaper, more reliable, and/or a more feature rich host when it may not have been possible for them to do so in the past. We also provide large migration services for resellers and web hosting companies interested in moving a large quantity of accounts quickly and smoothly. In many cases this service allows resellers and web hosts to save thousands on monthly server costs or to consolidate their accounts to one NOC.

HOSTSEARCH: That's interesting. What inspired you to develop this kind of services?

ANDREW: The trend over the past few years in the web hosting industry has been for hosting companies to offer cheaper service and better support with more features. Customers expect these things now especially, this very competitive marketplace. A lot of web hosting customers out there signed up years ago for service at higher rates which they are still paying today with little or no service to back them up. We saw an opportunity to allow those customers without the technical know-how and/or the time to move their sites to a cheaper provider with better service at reasonably low costs. In keeping with that principal hosting companies need to become more lean in order to provide these services at lower costs. Many resellers and web hosts are over-paying for their accounts and cannot be competitive with pricing and/or features where they are currently hosted. We pave the way for these companies to do something about it with much less risk and much faster than they could do these transitions themselves.

HOSTSEARCH: What are the advantages of using your services? Why do people need to use your services?

ANDREW: I've gone over some of the advantages already. There are a whole host of advantages. Just dealing with a lot of our clients this year we have seen many of them in feuds with their webmasters or hosting companies, grossly over-paying for services, experiencing excessive downtime (sometimes 50%+ downtime on an average month), having their IPP go out of business and leave them hanging, the horror stories go on and on. Before Web Site Movers a client may have to first find another designer and then pay an exorbitant amount of money for their site to be moved and most likely to a provider of their webmasters choice. Now these clients can do the research themselves, find the hosts themselves and worry about the webmaster later. People don't necessarily need to use our services but in most cases if you're planning a website move you'll find that we can do it cheaper, faster, and more reliably than most webmasters or companies out there.

HOSTSEARCH: Who are your main target customers?

ANDREW: Our market is large. We've dealt with fortune 100 and 500 companies in the past and we've dealt with small online stores and individual personal sites as well. Many people have websites that they want to move and just do not know how or are afraid of downtime and lost sales. We prevent this to the extent that it is possible. We target the individual, small business, reseller and web-hosting companies. Basically any person or entity that has a website is a target for Web Site Movers.

HOSTSEARCH: How does the market respond to your services?

ANDREW: Response has been terrific. Not going into details but many of the Web Hosting companies we've partnered with have been able to obtain many customers that they wouldn't have before month after month. You'd be surprises how many people would like to move but don't know how or believe they cannot do anything about it.

HOSTSEARCH: Do you offer any kind of after sales services?

ANDREW: Not at this time. We are exploring the option of providing some kind of maintenance service for our customers in the future, since so many of them are left without webmasters.

HOSTSEARCH: Who do you see as your major competitors?

ANDREW: This is a brand new industry. We really don't have any competition right now. There are other products out there that allow resellers and web hosts to move their clients via scripts that have been designed or control panels such as CPanel which has this built in feature. The problem is many of these products do not work seamlessly. Many IMAP folders, databases, CGI and PHP scripts aren't transferred properly and that's when you have to deal with angry customers or a lot of downtime. These scripts generally don't allow cross-platform migrations either, that is from HSphere to CPanel or from Ensim to Plesk, services which we provide on a regular basis. The hurdle we must overcome is to make hosting companies and individuals aware that we exist and this service exists.

HOSTSEARCH: What do you see as WebSiteMovers.com's main strength?

ANDREW: I believe we have many strengths that are equally important. We work with web hosting companies who are interested in a partnership to expand their market. With our service you can literally cold call people or market your pricing without having to get involved with the technical aspect of obtaining a new client. We aren't working against anyone, we really have no competition to speak of we are just trying to make the transition process easier for everyone in the hosting industry.

HOSTSEARCH: Where do you see WebSiteMovers.com and the industry as a whole in five years time?

ANDREW: I guess at this stage the question would be, where do you see this new industry in five years time? I can see it becoming a staple part of the web hosting industry much like web designers, programmers and search engine marketers.

HOSTSEARCH: Thanks again for the interview opportunity.

ANDREW: I appreciate the opportunity as well. Thank You.