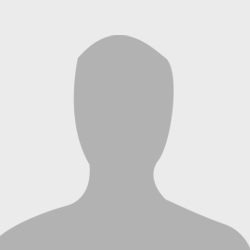 Frank Marrapodi, Director of Datacenter Operations, GalaxyVisions
We last spoke to GalaxyVisions in August 2007. At that stage the company had just moved into its own datacenter and was offering a range of products and services that included dedicated and colocation services, managed dedicated server solutions, Windows shared hosting, Windows / UNIX VPS, and a number of reseller options. We catch up with GalaxyVisions Frank Marrapodi, the company's Director of Datacenter Operations, to find out what has happened to the company since then, and what we can expect from it in the future.
HOSTSEARCH: Frank thanks for meeting us today.

FRANK MARRAPODI: It's my pleasure speaking to your via this interview and hopefully I can shed some light on all of the new exciting offerings we have from Disaster Recover to Business continuity. While we still service our Collocation and Dedicated clients we've slowly been moving to a much more enterprise level which has proven to increase our revenue dramatically and keep larger enterprise clients running with as minimal downtime as possible.

HOSTSEARCH: Why don't we start off in our time honored way by you telling our visitors about yourself and your role at GalaxyVisions?

FRANK MARRAPODI: My role at GalaxyVisions is Director or Datacenter Operations. I basically oversee all aspects regarding this datacenter from Power, Air, Server installations and Support. All high end DR or BC projects are specifically implemented and maintained by myself and one of my colleagues Lenny Gudovich.

HOSTSEARCH: Have you been with the company since it started?

FRANK MARRAPODI: I've been with the company since the 3rd year of business starting out as a Sr. Administrator mostly doing project management, implementing new procedures and policies and getting all of our in-house disaster recovery solutions in place and implemented.

HOSTSEARCH: So, we last spoke to GalaxyVisions in August 2007. What have been the biggest changes you have experienced since then?

FRANK MARRAPODI: Some of the smallest changes would include the huge surge of Collocation clients while some of the biggest changes are high end implementations of large clustered solutions as well as business continuity solutions which span both of our datacenters leaving clients constantly running and synchronized up to the millisecond in the event of any disaster.

HOSTSEARCH: At that time we you had just moved into your datacenter. Has it proved everything you expected?

FRANK MARRAPODI: There was a lot that needed to be revamped in our current datacenter but it's something that we took very seriously and have implemented many changes. We have increased our air output, took on 3 more Tier-1 providers and everything that was lacking redundancy has been changed. If we had one unit, now we have two. If we had two units, now we have 3. We pride ourselves with allowing the client to experience as little as possible downtime and excellent customer service.

HOSTSEARCH: What are the benefits of a customer using a web host that has its own data center? What can you offer that other hosts cannot?

FRANK MARRAPODI: The major benefits we can provide by having our in-house datacenter and not using someone else's collocation space is that we are able to have physical access 24/7/365/ We have a full in-house staff who resolves customer issues in usually less than a 5-10 minute timeframe. Phone support that is not outsourced is another really big key factor. When you contact us by phone we can physically walk directly into our datacenter and diagnose the problem on the spot, there is no need to contact another facility and leave the issue open as they resolve multiple other requests. Hosting with GalaxyVisions really provides our clients with peace of mind knowing that there issues will be resolved in minutes, not hours which is crucial to many of our customers.

HOSTSEARCH: A survey conducted at Data Centre World in the United Kingdom recently suggested green issues were no longer a major concern of data center managers. The survey said only one in eight data center managers cited green issues as their primary reason for establishing energy saving strategies, where as the previous year one in three attendees had suggested green issues where the motivation behind energy saving. Does that surprise you? The economy has changed but the environment hasn't.

FRANK MARRAPODI: One of the most difficult undertakings in a datacenter is obviously power issues. Most datacenters open not realizing just how much power hi-end servers accumulate and within a few years time they run out of amperage and cannot handle new clients. GalaxyVisions is extremely lucky in this regard as our location is actually equipped with our own power-substation. This allows us tremendous growth possibilities in which we never have to turn away clients regarding power consumption. As servers become more powerful the amperage use has jumped dramatically, this was a key factor in choosing this location. The ability to have just about unlimited power from multiple substations located directly outside our building has provided us with the ability to continually take on more enterprise clients who are using state of the art hardware which utilizes two to three times the amperage of servers just a year or two ago.

HOSTSEARCH: Last year there seemed to be a big move towards green issues, especially as far as data centers were concerned. What moves did GalaxyVisions make in that direction?

FRANK MARRAPODI: Building out a completely green Datacenter is not as simple as many have anticipated. Many Datacenters who have planed and began to implement this procedure have either failed or wasted a great deal of money undergoing this project. The cost and complexity of changing a datacenter to a complete green environment is extremely costly and only provides ROI after 10-15 years. At GalaxyVisions instead of revamping our entire infrastructure what we are doing is utilizing HP and Dell blade servers which consume much less power and require much less air flow to keep the components cool. As we also make new hardware purchases we are choosing green servers which use much less amperage which will reduce our carbon footprint on the earth. We are always looking at third Datacenter locations to build out which will be Sa70 compliant as well as fully green. Building our new location from scratch with these requirements will be much more cost effective and efficient for both us and the client in terms of pricing and effectiveness on the environment.

HOSTSEARCH: GalaxyVisions has a solid range of products and services. Why don't you talk us through them?

FRANK MARRAPODI: At GalaxyVisions we offer a multitude of services which range from low-end to extremely high-end. For clients who are just starting out and not sure if there business will take off we offer them VPS servers which operate in their own isolated environment and if business picks up we migrate them to their own dedicated servers. Since most of these customers are just learning how to administrate their machines and don't have a dedicated admin or staff to manage their environment we can provide them with a Control Panel software which is extremely similar to a windows GUI which will let them process any and all necessities on the server with extreme ease. Our dedicated servers come in all varieties of packages from low end to extremely high end depending on the client's needs. These packages can range from a simple dedicated server which runs company mail or websites, to a complex web farm or clustered database or exchange scenario keeping them running in the event of a hardware failure or maintenance which needs to be ran on the machine to keep security patches and updates accomplished.

HOSTSEARCH: And which do you regard as your flagship products and services?

FRANK MARRAPODI: While our Collocation, dedicated, and VPS server plans have always been our biggest sellers simply because of price and customer support, this year we are starting to target enterprise clients regarding disaster recovery and business continuity plans. Most companies we speak to do not even have a disaster recovery plan and statistics show 2/5 companies will go out of business within 6 months if they lose or cannot recover their data in a fast enough time frame. We would like to give these clients the ability to either continue business with minimal to no downtime utilizing our business continuity plans and getting them up and running with an extremely short period of downtime using our disaster recovery strategies where they can be put online using standby servers at our secondary location. We have space for client admins to work, access their data, and get back up and running within an extremely short period of time.

HOSTSEARCH: Without giving the game away, which area is generating the biggest growth?

FRANK MARRAPODI: Considering the economy most companies aside from enterprise ones aren't looking to invest in high-end hardware currently at the moment. Clients are following the trend of either collocating or renting dedicated hardware as it proves to be much more economical than having them build out their own dedicated infrastructure and lets them maximize their ROI. VPS servers have always been an extremely popular seller and as the virtual technology sector implements new features it's usually a first time purchasers choice.

HOSTSEARCH: The economy hasn't been an issue for such a long time as of yet, but have you noticed any trends that you might attribute to the economy more people buying colocation / VPS, fewer people requiring dedicated servers, those sorts of trends?

FRANK MARRAPODI: The economy of course has been playing a part regarding the amount of servers which clients tend to purchase and like most datacenters while we continually receive new clients on a daily basis there will always be some clients who are affected by larger corporations that can unfortunately just beat their prices and effectively put them out of business. To battle this economy we have adapted our pricing structure and offered many great deals which rival even the cheapest our-sourced datacenters which we are not. Since our introduction of our new pricing structure business has picked up almost two fold and our strategy has proven to be working through this tough economy.

HOSTSEARCH: What can we expect from GalaxyVisions in the future? What are your short-term goals? Has the economy changed your medium- to long-term goals?

FRANK MARRAPODI: While the economy has slowed down some sales, we've adapted our sales strategies to work with this trend instead of against the economy. This has proved to be very fruitful for our company and has kept our business growing instead of at a standstill like many other datacenters we correspond with on a daily basis. Also, with the introduction of a few of our enterprise clients setting up web farms and clustered solutions it provides them with an environment where the client tends to stay in one place. For the most part if the client decides they would like to expand, it's usually us setting up a business continuity solution or offsite DR solution at our second facility.

HOSTSEARCH: Well, thanks again for seeing us like this and best of luck with your future endeavors.

FRANK MARRAPODI: Thank you very much for your time and I hope your readers can see how much we have grown over the past few years. Most clients who sign up with GalaxyVisions have been clients of ours since the beginning; rarely, do we have any cancellations due to support or infrastructure issues. If you're looking for a solid host, one you can rely on to get the job done give us a shot and I can assure you'll be in for a very pleasant surprise.