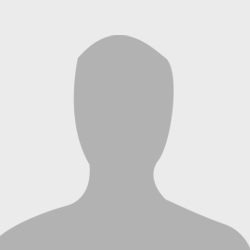 Ray Sidler, President at Galaxy Visions
This month we talk to Ray Sidler, President at Galaxy Visions (http://www.galaxyvisions.com) - a leading dedicated and colocation services provider who offers managed dedicated server solutions alongside Windows shared hosting, Windows and UNIX VPS, and a number of reseller options. The company also provides web design services and caters to the gaming community with games servers. Phew! Despite being so busy, the company has just moved into a new datacenter. We ask Ray about life in the new center and what advantages there will be to Galaxy Visions and its customers now the move is complete.
HOSTSEARCH: Ray - thanks for giving us this opportunity for a chat, I know you are a busy man. It might be good if you can tell our visitors about Galaxy Visions and your role in a company that, I must say, has a very impressive range of offerings.

RAY SIDLER: Its my Pleasure, even though we try to stay busy, that's what makes us different, myself and anyone of my staff are always available, around the clock. My family hates that part, but it comes with the territory. I am the President of Galaxyvisions, and I make sure all our clients are happy, but then again all presidents do that. I make sure that all the operations within the facility are running, and that there are no outstanding issues at any given time. We like to work quick, and get issues resolved if there are any. We are very attentive to our client base. Now I just have been overwhelmed with the building of our new facility, so that's where all my time has gone currently, but the masterpiece is finally complete.

HOSTSEARCH: Have you been with the company since inception? Perhaps you could tell us a bit about the route Galaxy Visions took to where it is today.

RAY SIDLER: I have been with the company since we bought our first stick of ram, galaxyvisions was founded in 2001, we saw a great potential in the market base, and figured if we can provide great support with great service, then we can definitely grow something here.
We started providing our customers with just Dedicated Servers. We started off in a colo facility, with barely any hardware and no funding dollars to spend. And we slowly grew it. Today we are in our own 12k sq foot facility, its quite impressive I have to say.
Today we offer a wide variety of services such as, Shared Hosting, on different control panels, from Cpanel to Plesk to Hsphere. We also offer Colocation services, VPS Services, private label services which are a hit. We are also working on a few special things, which I can't comment on now. But they will be a HUGE success, currently it's in testing.

HOSTSEARCH: What do you think have been the company's biggest accomplishments?

RAY SIDLER: Without a doubt, it's been the completion of our 12k sq foot datacenter. That's my baby. We went all out. But this could not have happened without our clients, they are the bread and butter. They believed in us, and stuck with us. So I really have to thank all of them, they are the ones that made this happen for us. And we will continue to serve them as best as we can.

HOSTSEARCH:

As you have mentioned, you have been in the news lately with the launch of a new datacenter. We actually have some We actually have some

pictures

. How is it?Perhaps you could talk us though the center. What sort of hardware are you using? What are the center's key features?

RAY SIDLER: Well, we went all out on this facility, I guess since its our first one, we spoiled it. Everything is top of the line, we purchased all ortronics racks, which are great, so we don't really use the cheap 2 post racks, that most people do, and that makes a difference. We rewired the power that's coming into our space, so our power is done the right way. Not a lot of people have that, and that's when you run into cooling issues, and power overload issues, and circuits start to go down. We tried as hard as possible to stay away from that, so during the build out we hired special engineers to facilitate the installation of all electric work. Power is number 1 in our business, if you don't have power, you can't add clients. We currently have about 6 megawatts coming into our facility, and we can add another 5 megawatts if needed. We also have redundant AC Units, which keep the datacenter at the ideal temperature of 71 degrees, it's a ice box in there.

All our hardware is also top notch, we don't use any non brands for any of our servers, yet alone clients servers, everything is Dell, HP, Sun and supermicro, even our lower end products are powered by Dell.

HOSTSEARCH: When I look at your datacenter I just cannot imagine how much work has gone into it - I can only imagine it is a lot! What do you have to look out for when you kick off a new center? What are some of the pitfalls? Just how do you manage such a major undertaking?

RAY SIDLER: You said it, can't imagine ... it was probably the hardest 6 months of my career. There are a lot of things to pay attention to. For instance Power. That's something you can't change after it's done. So it has to be done correct. We had to bring in liebert ups systems into the facility, and rewire everything. That was our main concern, everything else is not that hard.
We also stressed on cooling. That's also something you can't change once it's done, so we had to make sure there will be no hotspots, and that all the cool air is blowing in the correct space, and air is flowed evenly throughout. We also hired a special group of engineers, who gave us tips along the way, that was very helpful, these guys actually built the NYC Command center Datacenter after 9/11, so we were getting expert tips.

HOSTSEARCH: How will the new datacenter benefit Galaxy Visions and what benefits can Galaxy Visions' customers expect from the center?

RAY SIDLER: We now have room to grow. We have 100 times the space now, and we actually have a lot of fiber. We can now cross connect to pretty much anywhere in the world. We have a ring around the tri-state area, so now clients can pretty much have any provider that they want, where opposed to before, they could only use what we offer, and with this new facility, we are carrier neutral. So, we are now working on getting providers to come to our location to provide clients with bandwidth, or extra redundancy. The new facility has better cooling, and better power distribution. We had some power issues in the past, I know we will never have them again.

HOSTSEARCH: VPS, shared hosting, dedicated hosting, colocation, managed services - which area is your real focus or are they all of equal weighting within your organization? Do you have specific teams working on different areas, or is it a matter or everyone in the organization being involved in everything you do?

RAY SIDLER: We currently concentrate on everything evenly, our VPS services are brand new, and we are trying to focus a lot on them, we are trying to grow that side of the business. People who join our VPS services are happy. We get a lot of clients who are switching to us because they are not happy with there vps, and that it works slow, when they come to us, they see the difference. We keep all our vps servers on High end Dual xeons. We currently have one sales team that handle all the sales within. Everyone knows the products, everyone is well trained, and the key is that they all get along, it's a happy sales floor.

HOSTSEARCH: Galaxy Visions already offers a broad range of services. What about the future? What direction do you expect the company to go in and what new products and services can your customers expect?

RAY SIDLER: : Well, right now since we just moved into our new home, we want to concentrate on colocation services. We have the space and power and network for it. We also have the 24/7/365 manpower, so collocation clients rely on that. The future, well, we are working on a couple of things, that are not really out on the market right now, so I can't mention them, we have been working on it for a year now. Once its done I believe it will be a hit, at least I hope it will. We will also start offering backup services for email, a lot of people require that now. So soon you will see Galaxyvisions doing these offerings.

HOSTSEARCH: Where do you see web hosting going? With more and more people wanting more and more from the Internet, at all levels of industry and business, and personal usage, is managed hosting the only way forward, or will alternatives emerge?

RAY SIDLER: I definitely see web hosting becoming a commodity soon, everyone needs it, there are probably about 60% of businesses online in the world, there is still a lot to grow out. I believe datacenter space will also be a commodity soon. Bandwidth prices are falling, which means there is a lot of bandwidth out there. So the internet will always grow. Many people don't want to deal with the hassles of managing their sites. They just want it to work, while they concentrate on making money, so as long as that formula exists, there will always be a need for managed hosting.

HOSTSEARCH: Now that your move is complete, I guess you have a bit more time on your hands - what do you do when you aren't attending to the needs of your customers? What do you do in your free time?

RAY SIDLER: I spend most of my time these days with my beautiful baby girl, she is 9 months old, and boy has she grown fast, she was born, and then we started building. So I try now to spend all of my time with her. Me and my wife take her everywhere, she loves "Babies R Us". I think she actually said "Dada" the other day. But, I also love to play sports, I can pretty much play any sport. I love to travel, we usually go to Aruba, that's the only place for me where I can get away. But otherwise after all the work, I just want to get some sleep!