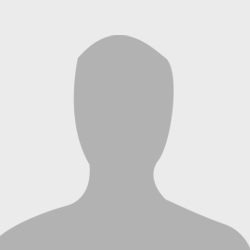 INetU's Sales & Marketing Director Chris Kivlehan
Meet INetU.net's marketing director, Chris Kivlehan and find out how his marketing direction makes the company one of the most trustworthy in the hosting industry.
HOSTSEARCH: Could you please reveal a little about yourself and your day-to-day role with INetU.net

CHRIS: I am the sales and marketing manager for INetU. My personal focus in the company is to make sure we do a great job helping people who are interested in our services get the right hosting solution. Once that is done I make sure their expectations are surpassed once they become INetU clients.

HOSTSEARCH: Can you give us a brief historical run through of INetU.net's development since establishment, and explain the role the company plays in the industry.

CHRIS: INetU started business in 1997, as both a Web hosting and Web Development Company. We used to offer any kind of hosting, from shared to dedicated to collocation, and we used to build Web sites as well. Managed dedicated hosting is what we do best. There are so many hosts out there. We believed we, and our clients, would be best off if we picked a good niche and served it better than anyone else.

HOSTSEARCH: I see that your main product is Managed Dedicated hosting, can you share me the idea of why were you picking this product over other hosting plans?

CHRIS: It is what we do best. We always have provided fantastic managed dedicated hosting solutions, and our managed dedicated hosting clients were and are thrilled with our service.

HOSTSEARCH: You guaranteed 100% uptime for your customer, which is a rare case since most hosting company will guaranteed at most 99%. How can you do that?

CHRIS: Netcraft has singled out our network performance and reliability month after month and we believe we offer the best hosting network on Earth. We are willing to back that up with a 100% uptime SLA, and if we fail to meet this promise our clients can receive service credits. Our network is fully redundant and we only allow certain types of businesses to become our clients. We believe this selectivity adds to our overall network performance and reliability.



HOSTSEARCH: Right now the market prices for Dedicated Server and Managed Server have been dropped drastically; do you have any plan to cope with this?

CHRIS: Our focus is to provide high quality services, so we don't get into the price war. There are many companies out there offering servers for $50/month-$99/month, but we believe you get what you pay for. For people running game servers, IRC servers and other non-critical applications, we think those types of low-price, low-service solutions work great. However, we believe businesses running serious Web-based applications want a quality hosting arrangement and are willing to pay for quality.

HOSTSEARCH: I believe picture on INetU homepage is CEO of the company, so this is a one-owner company?

CHRIS: No, actually that is not our CEO, Dev Chanchani. That is a programmer who works on our team at INetU. We like his picture up there because we believe he looks both like a technical expert and a very friendly person, and that is reflective of the type of support technicians we have at INetU.

HOSTSEARCH: From reading through your customer testimonials, I can see that they are very happy with your services/ products. Can you tell us your secret on how your company became this successful?

CHRIS: It is all about taking care of our clients. We believe in attracting the right type of clients, building long-term relationships with them and taking care of them. We have a very low churn rate and almost everyone who does leave leaves because a project was cancelled, not because of a service issue.

HOSTSEARCH: Beside awarded by Netcraft for "Most reliable #1 Hosting Network", what other award or recognition that INetU achieved?

CHRIS: We have been top-ranked by pretty much every major hosting evaluation site out there, but I won't go into specific names since they are probably your competitors and you wouldn't want us to list them on your site. Most important to us though is that our surveys of our clients always come back with phenomenally positive results, and for us their praise and continued business is the best award we can get.



HOSTSEARCH: Where do you see yourself, INetU.net and the industry as a whole in five years time?

CHRIS: INetU is going to continue its mission of attracting excellent clients, building long-term relationships and taking the very best care of those clients. We are going to adapt to our clients' needs and desires, and expand our offerings to meet and exceed those needs and desires.

HOSTSEARCH: What is the first website you visit when you turn on your computer and why?

CHRIS: Probably netcraft.com, to make sure that our network performance is up to our high standards of excellence.