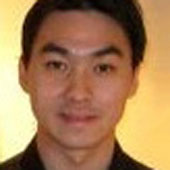 Koh Kok Yew, System Administrator at Cyber Ultra Network
HostSearch interviewed Koh Kok Yew, System Administrator at Cyber Ultra Network - a high performance web hosting provider
HOSTSEARCH: Mr. Koh, thanks for giving us your time. For the benefit of our visitors, perhaps you could introduce yourself and let our visitors know your role at Cyber Ultra Network.

KOH KOK YEW: Hi Everyone, I'm Koh Kok Yew, founder of Cyber Ultra Network. Regarding my role in the company I present all technical support such as hardware or software troubleshooting and all possible business practices to provide clients a high quality services.

HOSTSEARCH: How long has the company been in operation and how long have you been with the company?

KOH KOK YEW: Cyber Ultra Network was founded in the year 2003. In the past 9 years the company has grown at a very healthy rate. Over a period of time Cyber Ultra Network has added thousands clients and have increased the range of services being offered considerably. I enjoy working in the professional and funfilled environment.

HOSTSEARCH: For our reader who might not be entirely familiar with Cyber Ultra Network, please give them an overview of your products and services?

KOH KOK YEW: Cyber Ultra Network offers a wide range of hosting services packages that includes

• Linux Shared Hosting
• Linux Reseller Hosting
• Domain Registration

All our hosting packages come with free professional web site builder and script installer that supports more than 260 softwares.


HOSTSEARCH: As Cyber Ultra Network does web hosting and domain registration services, could you tell me more about it?

KOH KOK YEW: Yes we offer extensive range of web hosting solution packages and domain registration services. There is absolutely no hidden cost and our versatility in packages help clients to find out best that meets their needs.

We are also awarded as budget hosting providing company. Watch for every updated information regarding service packages and registration services on our website.


HOSTSEARCH: What are your strengths as an organization?

KOH KOK YEW: As an Asian web host, we are able to offer high quality hosting service to customers at a fraction of cost of other hosts in the US or Europe, without compromising our level of service.

We also have a highly experienced and knowledgeable technical team that is available 24/7 to resolve any issues our customers face with their hosting.


HOSTSEARCH: Cyber Ultra Network is based in Singapore, how do you see the Asian Hosting market growing in the near future?

KOH KOK YEW: As per the economic data Asian countries like China, India, Singapore etc are growing at a much faster pace than their European and north American counterparts. The next wave of online business has hit these countries and new dot com's are being born every day. To support this massive growth of online businesses there has to be a significant growth that needs to happen in hosting infrastructure. We estimate that Asian Hosting market will continue to grow rapidly in the near future.

HOSTSEARCH: As you are System Administrator, can you give us an idea of your company's facilities?

KOH KOK YEW: In Cyber Ultra Network we have very high-tech IT facilities. Our helpdesk and data center are staffed 24/7/365. Having redundant power and security, as well as multiple high end backbones.

We use high end hardware on our servers and always keep our software updated to avoid potential security risks and instability.

We are very confident that our service is always available and able to take immediately actions as soon as any problem occurs.


HOSTSEARCH: Any plans for expansion? What direction will you be taking for domestic and International?

KOH KOK YEW: Yes we have business plans to expand our services in domestic as well as international market. We have many new packages and services launched this year, also planning to use a broader strategic vision to international market.

We are continuously improving our hosting service and including more experienced technical staff. We always want to keep our customers satisfied and have a peace of mind, without paying any high fees.


HOSTSEARCH: Where do you see Cyber Ultra Network in the next 5 years? What do you have in store for customers and potential customers?

KOH KOK YEW: Cyber Ultra Network has growth exceptionally in the past 9 years. So we hope to see our company to be in the list of top web hosts in the near future.

We always offer the best for potential customers to give them hassle free services. As I said earlier we are having plans for enhancing our services in the coming years.


HOSTSEARCH: Well, thanks again for seeing us like this and best of luck with your future endeavors.

KOH KOK YEW: Thanks for having me and I appreciate HostSearch for giving me this opportunity.