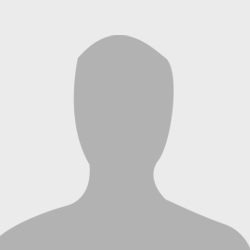 David Kathir, Director for DatacenterTalk
This month we talk to David Kathir who is Director for DatacenterTalk, a forum covering every aspect of data centers and the services they offer. We talk to David about the reason for the site, the philosophy behind it and what it's like running a forum!
HOSTSEARCH: David - great of you to meet us like this. Perhaps you can let our visitors know a little about Datacenter Talk, how it came about, and why, and perhaps give us some insight into your role as far as the site is concerned?

DAVID: As a Network Programmer at Nortel Networks, I gained thorough and valuable knowledge about switches, routers, and network setup. I started another forum called Webhostingchat.com which provides visitors with answers to all sorts of inquiries about webhosting. I eventually decided it would be best to use the knowledge I gained from Nortel and Webhostingchat.com towards a business, so I launched DataCenterTalk in Octomber 2004. It is growing much more rapidly than we had originally anticipated. We stood at 100 members at the end of DataCenterTalk?s first three months, and now we are at close to 1500.


HOSTSEARCH: So, what do expect people visiting your forum to bring with them, and what do you expect them to take away?


DAVID: Our visitors vary greatly in their expertise about data centers. Some are complete beginners and bring with them only a curiosity, while others are experts who share valuable information within the forum. Since our forum covers a variety of issues about data centers, anyone with just about any data center related question can find something of value.


HOSTSEARCH: What are the most popular topics talked about on your forum? Is there a datacenter equivalent of the PC versus Apple discussions you can get on some computer/IT forums?


DAVID: The most popular issues include data center designs, server setup, software related topics, backbone connections and bandwidth providers. I think that, since our visitors bring in and share a diverse set of specialized views and issues about data centers, there is no single issue that dominates all others as is the case with the PC/Apple distinction within computer/IT forums.

HOSTSEARCH: I notice that your forum covers VoIP and IP telephony - to what extent are these becoming a reality? Do you envisage a day when people won't understand the concept of conventional telephones?


DAVID: As how many internet technologies grew in a short period of time, I expect transferring voice over internet to get popular as well, but VOIP (Voice over Internet Protocol) technology is already popular and many companies have already started to use it. VOIP is a service you can use to make Internet phone calls at significant savings over analog calling. The basic concept of VOIP is that rather than sending signals over PSTN (public switched telephone network), one sends signals using the internet; this is done by converting signal form analog to digital form and translating it to IP packets format, then sending it using internet protocol.


HOSTSEARCH: I am sure many of the visitors we have to HostSearch are thinking about starting a forum. What would be your advice to them? How do you make a forum successful?


DAVID: First, I think its important to find a niche within the web hosting forum, as hard as it may be; or try to find something unique to set yourself apart from the multitude of other webhosting forums. Optimize search engine results to draw as many visitors as possible to your forum as well. Also, if you can afford it, hire technical writers to submit specialized, quality articles on specific topics; this is probably most economical and valuable on a freelance basis.


HOSTSEARCH: One of the problems we have at HostSearch is keeping a nice clean forum, free of self-promotion and other pollution - just how much of an effort is it for you to maintain your site and what measures do you employ to do so?


DAVID: It is certainly a problem that Data Center Talk, along with many other forums I know, are struggling with. I and a large team of moderators have to constantly investigate all topics for spamming and self-promotion, and this consumes a good chunk of our time. It?s important to have a strong quality control system and many trained moderators with a keen eye for this sort of spamming to maintain the forum?s integrity.


HOSTSEARCH: Which forums are you registered to? Which ones do you like the most?

DAVID: Of all the forums I am registered with, I?d have to say that I enjoy mine the most :). But my second favourite would have to be webhostingtalk.com because it has to be one of the largest forums in the hosting industry.


HOSTSEARCH: Where do you see Datacenter Talk in 10 years?


DAVID: I really believe in the saying the only thing constant [with the internet] is change. I think there will be huge changes within the IT industry within the next 10 years, and I hope that Data Center talk is even more flexible and open than it is now in order to accommodate any changes which occur and keep its edge. Since datacenter technologies are growing rapidly, it is very hard to predict where we will be in 10 years.


HOSTSEARCH: When you aren't attached to your computer, what do you do to relax and unwind?


DAVID: I am fairly old-fashioned. I like to spend time with my family and fiancee. I am also a big sports fan, so I like to keep active with soccer and volleyball, and I always love watching a good hockey game.