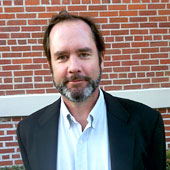 Eric Furlow, President of Furlow Consulting LLC
HostSearch talked with Eric Furlow of Furlow Consulting LLC - an Internet Mergers & Acquisitions Financial Consultant company. Mr. Furlow has accomplished a great number of mergers and acquisitions of web hosting companies over the past 16 years.
HOSTSEARCH: Can you please describe the process of your services from start to finish?

ERIC FURLOW: Yes, the company divestiture process is a well-defined multistage process designed to maximize the value received from the sale of a company (or company assets). I have been improving this process for almost 20 years.

Initial Analysis: The first few conversations I have with a business owner are to learn about their company and what their intentions are. At the same time, the business owner likes to hear about the divestiture process, discuss current market valuations and deal structures, and become comfortable with me.

Blind Overview: Following the signing of my sellside consulting agreement, the seller and I create a Blind Overview. This is a 4-8 sentence description of the company's geographic location, industry focus, size and a few other company specific details … yet it doesn't reveal exactly which company it is. If a buyer believes this company might be a good match, they contact me. The next step is to get this buyer approved by my client, then have the buyer sign an NDA.

Company Overview: The business owner and I create a Company Overview. This includes the basics such as, company ownership and history, products and services, management/employees, customers, operations, financials etc. I tend not to present industry statistics or forecasts as these tend to just take up space and time.

Proactive Search: Part of the company marketing process is brainstorming with the business owner to come up with a logical list of buyers, then proactively contact each one of them.

Weekly Internet Deal List, Business Brokerage Web Sites and LinkedIn: In addition to the proactive searches, I post the company Blind Overview on my Weekly Internet Deal List which goes out each week to a few thousand people in the various Internet industries around the world. I also post the Blind Overview on the various business brokerage sites and industry focused LinkedIn groups.

(It is important to note most of these deals occur without the assistance of business brokerage web sites or social media resources, rather they are sourced from good old fashion networking of people who know other people and what they are looking for.)

The "Buyer Status" report: I create a spreadsheet specific to each sellside client which shows each of the buyers who have expressed interest and the status of each buyer. This document also shows which buyer has received which document and on what day they received it. I send this to my sellside clients every few days so they know exactly what is going on.

FAQ Document: After the initial Company Overview is created and sent out to buyers, questions and information requests will start to come back to me. I will create a FAQ doc which will contain all of the questions and answers that each of the buyers has asked. I will then send this FAQ doc out to all of the buyers every few days or weeks. This educates all of the buyers more effectively by introducing and answering questions that some buyers haven't thought to ask yet.

Letter of Intent ("LOI"): Once offers come if, there comes a time when the seller wants to sign a LOI with a buyer. This "time" differs with each seller and each situation (rarely do I set a "bid deadline"). A LOI is created to spell out the general terms of the agreement such as; the assets or stock to be acquired (and not to be acquired), the valuation and deal structure, the timeline, and any other deal specific variables. The LOI doesn't attempt to cover all aspects of the deal.

Due Diligence and Purchase Agreement Creation: Following the signing of the LOI these two events can and should occur simultaneously. Once both of these are completed the closing can occur.


HOSTSEARCH: What's the main obstacle in the acquisition process?

ERIC FURLOW: There is no doubt the largest obstacle for sellers wanting to sell their business for the greatest amount, and which sellers can actually control … is organization. The more detailed, timely and organized the seller's information is, the more comfortable buyers are making higher offers and actually closing the deal. This can mean the difference between just 2 buyers making an offer or 8. During due diligence buyers pursue two simultaneous missions which have to end well … target company education and acquisition risk analysis. Sellers can assist buyers with both of these missions by being organized and timely. (if there is one "take away" from this interview, it is this point)

HOSTSEARCH: How do buyers and sellers find you?

ERIC FURLOW: Now it's mostly through word of mouth, references and referrals from past clients. In addition, I have been writing articles relating to mergers, acquisitions, valuations and divestitures for over 15 years.

HOSTSEARCH: How do buyers and sellers value the businesses? Is there a big gap? How do you manage them to meet in the middle?

ERIC FURLOW: A big gap? Sometimes yes and sometimes no. In some situations sellers are too proud of their business (which I totally understand) and buyers are reasonable … other situations, sellers are reasonable and buyers are "low ballers". The same ole story of buying and selling assets since the beginning of time.

Regarding how I manage buyers and sellers … I don't. The process itself educates both buyers and sellers. Buyers can start out wanting to bid low … then after they don't get a few deals, they start to increase their offers and understand the market there are dealing in. At the same time, sellers often start the divestiture process with too high a price … then after they receive a series of offers which are lower, they either take the company off the market or lower their price. Once again, the same ole story.


HOSTSEARCH: Is 2013 the market of sellers or buyers? How do you see the trend going?

ERIC FURLOW: There are many more buyers than sellers. This was even the case in the rough financial period of 2007-2009 … for sub $2-3mm deals. This is becoming even more one sided with the US real estate market and banking industry gaining strength, and the stock markets reaching new highs. While it is still difficult for many buyers to raise capital for acquisitions, there are plenty of buyers with cash on hand to acquire companies in the sub $5mm segment.

HOSTSEARCH: What is the most popular type of web hosting business that attracts the buyers?

ERIC FURLOW: If a hosting company is focused with one control panel, either Windows or Linux, one billing system, either shared or dedicated, then there will be more interested buyers than if a company is "all things to all customers". I am not saying this is a more profitable way to run the business or a faster way to grow sales, but when it comes time to sell the company a more focused company will typically attract more buyers.

HOSTSEARCH: Eric, can you tell us how you got into this business?

ERIC FURLOW: I worked for a publicly traded wireless telecom business in the early 1990's. I eventually became their director of Mergers and Acquisitions. Once we sold the company in 1996, I started working for myself assisting small business owners organize and sell their businesses. Since I had spent the previous several years travelling the US meeting business owners, I had a nice base of potential clients.

I made the transition from wireless telecom to the various Internet service businesses quite easily because there are so many similarities in the two industries such as; the recurring revenue business models, many of the same stakeholders (debt/equity investors, entrepreneurs, managers/employees, suppliers, customers etc.) and much the same evolving technologies and infrastructure.


HOSTSEARCH: What is your advice to web hosting owners who want to sell their businesses?

ERIC FURLOW: An owner should plan a year in advance and get organized. Document everything that happens to, with and within the business. If there is a trackable activity … track it. Buyers are always very impressed with stats minded owners. There are the obvious activities to track … adding and churning customers, but what is impressive to buyers is if an owner is able to show upsells, cross sells, surveys of why customers left the company, etc. Not only is this a valuable activity to prepare the company to sell it is also helpful for day to day management of the company.

In addition a seller should set up the management of the company in a way that the impact of founders leaving the company is not significant. If not, there will be fewer buyers interested in acquiring the business because of this easily detectible risk.

Finally an owner needs to investigate all of the scenarios of selling the company from a tax perspective. The owner needs to know the implications of the deal being structured as a stock sale vs. an asset sale. The results of this investigation need to be presented to buyers at the beginning of the process, for everyone's benefit.