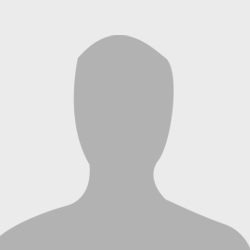 Mark Richter, President and CEO of iStreet Solutions, LLC.
HostSearch interviewed Mark Richter, President and CEO of iStreet Solutions, LLC. Read more about his vision and how he leads the company that provides SAP hosting and managed hosting solutions.
HOSTSEARCH: Mark, thank you very much for giving us an opportunity to talk with you today. Can you please tell us briefly about your background?

MARK RICHTER: I spent 20 years at Hewlett-Packard Company dealing with solution architecture and operations of HP HW and SAP hosting environments. I was a Sales Engineering Director for VOIP startup Appiant Technologies, and Infrastructure Practice Director for Rapidigm now Fujitsu consulting.

HOSTSEARCH: Can you please tell us how you established iStreet?

MARK RICHTER: I felt that there was an opportunity to bring enterprise level of service to the underserved small and mid-sized enterprise market. After securing a Tier 3 data center I set about securing funding and an experienced management team.

HOSTSEARCH: What is your current role at iStreet? What does your day-to-day job look like?

MARK RICHTER: As a President and CEO, I focus on the strategic direction of the company including interfacing with customers to stay on the leading edge of their evolving needs and requirements. This leads to new systems and processes at iStreet including our virtualization and cloud initiatives.

HOSTSEARCH: What kind of services does iStreet offer to the customers?

MARK RICHTER: Infrastructure hosting of any flavor and a strong focus on SAP ERP hosting including application management services.

HOSTSEARCH: Interesting, there aren't so many SAP hosting providers out there. Can you please let us know what brought you to this area?

MARK RICHTER: I felt the need to bring a very cost effective and yet enterprise class level of service to small and mid-sized SAP ERP customers would need to be filled back in the 2000 - 2002 timeframe. iStreet was conceived in 2003 and formally launched in August of 2004. SAP certified our hosting services in 2005 and has continued to certify iStreet with our most recent recertification just in September 2009.

HOSTSEARCH: What should the customers look for when choosing a SAP hosting provider?

MARK RICHTER: Customers should look for flexible contracts that don't lock them into penalties should their needs change. These types of penalties are found in services from the large SAP hosting companies who are attempting to go down market with their big company services. You should be wary of the larger firms as they are looking to make your company a number, not a special customer with individual attention as we do at iStreet. The next area to be wary about is the group of companies that have made their mark in being colocation providers and a provider of servers. While they be able to fill out the paperwork to be Certified by SAP, make sure to ask them how long they have been certified and see how that measures up to iStreet's original certification in 2005. And lastly, ask them what hardware and storage vendors refer their services for SAP hosting. iStreet is very comfortable with this as IBM, Network Appliance, Sun and others wholeheartedly endorse iStreet and our services and refer us often. (Reference: see http://www.sun.com/istreet and http://media.netapp.com/documents/istreet.pdf)

HOSTSEARCH: Who are your customers?

MARK RICHTER: We focus on the small and mid-market customers. Customers like Marine Resources Group, Westinghouse Digital Electronics and others are reference customers for iStreet.

HOSTSEARCH: Do you have any plan to offer new services?

MARK RICHTER: We are ramping up our virtualization offerings to support our customer application needs and expanding this offering into cloud services.

HOSTSEARCH: What's your plan for the next 3 years?

MARK RICHTER: Well, Virtualization will be the best opportunity for us to grow and expand our business as more and more CFOs are looking for financial restructuring opportunities and to do more with less.

HOSTSEARCH: We look forward to see your success. Thank you again for giving us an opportunity to talk with you today.