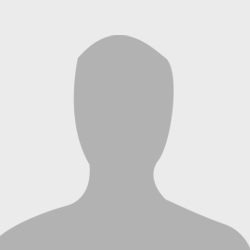 James Ryan, the founder of VariLogix
This month we interview James Ryan, the founder of VariLogix. VariLogix's flagship product is FraudCall which, according to what one of the company's customers says on the VariLogix website, eliminates "99% of fraudulent orders in today's hosting industry." We ask James about his company, their products, and how the industry can keep ahead of the fraudsters.
HOSTSEARCH: Mr. Ryan - thanks very much for this opportunity to speak to you. Perhaps it would be best if you could first tell our visitors a little about yourself and your role in VariLogiX.

JAMES RYAN: Thank You for giving me this opportunity to speak with your visitors and provide a little information about VariLogiX and our FraudCall Services. I'm the founder of several online services. I own and operate a small Web Hosting Company as well as an established SSL Certificate business and VariLogiX Fraud Prevention Services which I started back in 2004. In all my businesses I, like many other small businesses owners wear many hats from being the president to the janitor.

HOSTSEARCH: You are the founder of VariLogiX... what inspired you to start the company and what was the build up to its inception?

JAMES RYAN: I started in the hosting business back in the early 90's, back then fraud was not as much of a concern as it is today. In the late 1990's we started seeing a rise in fraud with our online orders and did just what everyone else did which was to manually verify every single order. I also own and operate an SSL Certificate business (http://www.ebizid.com) which I opened in 2002. We have done very well being Powered Resellers for COMODO.
We were receiving more orders than we could process in a single day and having to verify these orders and process our hosting orders was putting a toll on our 4 employees. We needed something to help us streamline our business so that we could verify orders as well as support our customers and at that time there was no one size fits all solution available but we needed a solution and VariLogiX was conceived from this need.

HOSTSEARCH: The flagship VariLogiX product is FraudCall which counters fraudulent hosting orders. For HostSearch visitors, contemplating starting up in the web hosting industry, why exactly do web hosts receive fraudulent orders and how big a problem is this?

JAMES RYAN: Well just like anything else the fraudsters make money by committing fraud. When fraud is committed by ordering hosting services the fraudster receives a hosting account at your cost. They then use the accounts for setting up spamming or phishing sites; basically to commit more fraud. Fraud is a major problem for hosting companies, but not just hosting companies; any business that takes and processes credit cards online. Fraudulent orders account for about 90 billion dollars annually.

HOSTSEARCH: How exactly does FraudCall counter fraudulent orders? What are its key features?

JAMES RYAN: Wow how much time do we have again? The short answer to this question is the FraudCall service reduces fraud by placing a real time automated telephone call to the customer while they are actually placing an order on the website, this does several things, it verifies the customers telephone number that they enter into the form and this works because fraudsters don't really like to give out there real telephone numbers.

HOSTSEARCH: I understand you can use FraudCall with some control panels - which panel does your product best integrate with?

JAMES RYAN: Well actually we work with billing software, not hosting control panels. Our service works with a simple post to our API resulting in a plain text or XML response .We are currently integrated into several of the top rated billing software programs for web hosting providers such as ModernBill, WHM AutoPilot, Lpanel as well as a few shopping carts such as OS Commerce and Miva. We also provide private label services to a few of the largest hosting companies in the world for their custom shopping carts. We feel our system is tightly integrated with all of these solutions and each have their own unique feel from within the software itself.

HOSTSEARCH: How does a company like yours keep ahead of the curve when considering how to protect customers from fraud - do you employ fraudsters like programming companies employ hackers?

JAMES RYAN: No actually its real life experience that keeps us learning, we watch the fraudulent transaction trend from our system and compile the data, we then adjust our systems on a real time basis to compensate for current fraud patterns. Our new 3.0 version allows us even more control to protect our customers by fine tuning our settings and even allowing the customer to tune the call settings from the call tuner. We give our customers our default or suggested settings but we also allow the customer to override these settings according to independent preferences.

HOSTSEARCH: What other products does your company offer and what are their specific benefits to web hosts?

JAMES RYAN: We also provide custom telephony products as well as pre and post fraud prevention consultation services to any size company. Many web masters are unaware that just the way their web site is laid out can be a big billboard telling fraudsters that they are welcome to commit fraud on their site. We advise on ways to prevent fraudsters from even thinking about visiting the site in the first place.

HOSTSEARCH: Without giving too much away, what might hosting companies be up against in the future?

JAMES RYAN: Well with the emerging markets overseas more and more hosting providers will be faced with the task of verifying customers from even more locations throughout the world, this is not going to be an easy task taking into account time zones and the cost to employ a full time fraud department. Currently from the hosting signups we see that only about 30% of orders are from overseas countries which account for only about 10% of the total market. Within the next 5 years these numbers will probably see an increase of about 20%.

HOSTSEARCH: Where do you expect web hosting to be in 10 years time and where will that leave VariLogiX?

JAMES RYAN: That's easy, web hosting has been growing since the early 90's and continues to do so, we have only scratched the surface right now, I can't remember what the last count of total hosting companies out there was but I do know that at its current growth rate VariLogiX is going to continue to be around for a long time, as hosting continues to grow so will the rate of fraud we believe that FraudCall will have an impact on fraudulent transactions in the future.

HOSTSEARCH: When the day is done what do you do to wind down - or is the day never done?

JAMES RYAN: My day is never done; there is always something to do when your running 3 companies, but when I do get a chance to relax I usually spend time with my wife and the family.