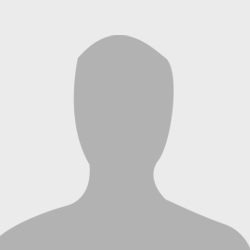 Ehsan Mirdamadi, CEO of Cirrus Tech Ltd.
We interviewed Ehsan Mirdamadi, CEO of Cirrus Tech Ltd. - a Toronto hosting company specializing in private virtual servers and virtual machine hosting since 1999.
HOSTSEARCH: Ehsan, thank you very much for giving us an opportunity to talk with you today. Could you please briefly tell us about your role for Cirrus Tech Ltd.?

EHSAN MIRDAMADI: Thank you for taking the time to interview me. I am the CEO of Cirrus and I am mainly involved with strategic planning and managing partnerships at our company.

HOSTSEARCH: Can you briefly let us know about the history of Cirrus Tech Ltd?

EHSAN MIRDAMADI: My brother and I started the company back in 1999 from our apartment in the Thornhill suburbs of Toronto, on a single lease line provided to us through a company called Fiberlink, a business service provider and an offshoot of Shaw cable. We always liked playing with computers ever since we were kids, so we were excited about running our own tech company.

Back then, there was only a handful of hosting providers in the market and so there was a great deal opportunity for even small companies like ours to acquire a large customer base of clients looking for a simple and easy way to set up an online presence.

Soon after, we were hosting a couple of thousand websites. It was time to ramp things up and lay the foundation for a truly professional hosting company. We moved the servers to an enterprise class datacenter. At this time we also set up a proper office location in Markham in the Greater Toronto Area.

We grew rapidly from a simple shared hosting and domain registrar company to a full-blown enterprise class dedicated server and co-location provider. In 2004 we started our cloud service offering with the introduction of Parallels Virtuozzo hosting plans.

Today, we are hosting several thousand Virtual machines, 100,000 domains and a huge cloud infrastructure spanning three different data centers in the Greater Toronto Area.

Our vision has always been to offer quality IT services to small to mid-sized businesses. With that goal in mind, we focused locally with our physical proximity to clients in Toronto and on the Canadian market in general.

This vision has enabled us to instill in our customers trust in our cloud computing and IT offerings. Our clients know that they can come and visit our data centers and facilities at any time and inquire about the details of our internal processes and the actual technologies and mechanisms we use to protect their data. Ensuring that our customers feel confident in us is our utmost priority.


HOSTSEARCH: Could you give us an overview of Cirrus Tech Ltd.'s services?

EHSAN MIRDAMADI: Cirrus offers a wide range of web hosting services mainly targeting small and medium sized businesses in Canada. We have two main categories of service:
• "Cirrus SMB Suite" which includes domain registrations, web hosting, email and hosted collaboration tools (Hosted Microsoft Exchange/Hosted OpenExchange, Sharepoint and file sharing, IP PBX Business phone).
• "Cirrus Infrastructure Hosting" which includes Virtual Private Server hosting, as well as public and private cloud hosting

All of these services are entirely hosted in Canada.


HOSTSEARCH: I noticed Cirrus Tech Ltd. had partnered up with Data Centers Canada to house your new private cloud servers infrastructure. So what are the advantages of this?

EHSAN MIRDAMADI: The partnership is part of our plan to offer private cloud set-ups to businesses and to offer options when it comes to choosing the right facility to fit our customers' requirements. The partnership also allows us to offer a secondary location as part of our disaster recovery considerations for businesses wanting to host critical data without relying on one single data center.

There are of course countless benefits to private cloud environments – we've detailed them on our website at http://www.cirrushosting.com/private-cloud-dedicated-server-and-storage.html.


HOSTSEARCH: Can you please tell us how Cirrus Tech Ltd. has gone green?

EHSAN MIRDAMADI: Our entire infrastructure is virtualized, allowing us to minimize the idle time of servers sitting in our data center. We also use very power efficient servers and continuously retire older power hungry servers in our quest to reduce our carbon footprint.

We have defined and adopted detailed processes internally to minimize the need of printing and using paper. For example, we host all of our internal training materials on our SAAS based file sharing platform and all of the communications happen via the collaboration platform.

More details on our conservation efforts can be found on our site:

http://www.cirrushosting.com/cirrus-tech-green-hosting.html


HOSTSEARCH: Can you please explain the CloudTO? And what are the benefits of CloudTO Cloud Hosting?

EHSAN MIRDAMADI: CloudTO.Com is the brand for our public cloud offering and we picked the name to convey the message that we are in fact hosting our public cloud in our Toronto based data centers.

The Cirrus public cloud is a highly redundant and available IT infrastructure - every bit of this infrastructure consists of at least two nodes, starting from bandwidth providers, to core router and switches, down to storage and HyperVisors. Everything can be scaled up or down on demand and also through an API based on criteria embedded in a customer's applications and codes.

Our public cloud offering was developed for businesses that want to host their IT infrastructure or their applications (either for desktop or mobile devices) and do not want to concern themselves with the management of it when it comes to capacity planning, maintenance, hardware layer upgrades, migrations, backup, disaster recovery, etc… Our public cloud allows them to focus on their business.



HOSTSEARCH: As the CEO of Cirrus Tech Ltd., what is your strategy to ensure that your business will continue to grow and expand?

EHSAN MIRDAMADI: I have developed a personal check list over the years which I can share with you…

• Feedback: Either from clients or colleagues here at Cirrus. I not only welcome feedback but I encourage it on ongoing basis and through processes we have put in place. Our company culture is one of striving for constant improvement and we always try to learn from mistakes rather than being defeated by them.
• Research and Development: We have specific positions in our organization that revolve around constant research into ways we can improve. Learning from our competition is also a key point in our research and development.
• Academic Ties: We want to keep ourselves as relevant as possible to the world of academia so we also try to connect to local and international academic institutions and organizations and in some cases work on joint projects with them.


HOSTSEARCH: What promotions are currently available? What will you recommend to HostSearch users?

EHSAN MIRDAMADI: Our marketing team has created a coupon with code "HostSearch" and customers can receive a 20% discount on all services purchased for one year or longer.

This offer is valid until March 10th, 2013.


HOSTSEARCH: In your opinion, what are the main factors that must be considered when finding the right hosting company?

EHSAN MIRDAMADI: I would say credibility, testimonials and number of years they have been in the business should be the main factors of choice. Hosting services have become very cheap and it makes sense to pay a little extra to get a reliable service you can count on and save on unknown costs that can be incurred with an unreliable service experience.

For bigger organizations, locality is also very important. They should ensure there is conformity to local regulations. It is also important for them to gain confidence in their service provider through an audit of the facility their infrastructure is being hosted in.



HOSTSEARCH: Well, we look forward to see your success in the coming years. Thanks again for giving us an opportunity to talk with you today.

EHSAN MIRDAMADI: Thank you for your time! It was a pleasure.