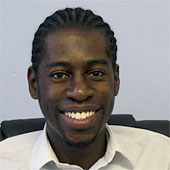 Karl Mendez, Managing Director at Supreme Servers
We talked with Karl Mendez, Managing Director at Supreme Servers - a leading high performance web hosting service provider.
HOSTSEARCH: Karl, thank you very much for an opportunity to talk with you today. Can you please tell our visitors a bit about your position at Supreme Servers?

KARL MENDEZ: I am the Managing Director of Supreme Servers, and I lead and oversee the growth strategy for Supreme Servers in North America.

HOSTSEARCH: How long has Supreme Servers been in operation, tell us a bit about its history?

KARL MENDEZ: We launched as an incorporated company in May 2010. Supreme Servers is a sister company to UK multi-million dollar company CWCS which has been established for over 12 years.

HOSTSEARCH: Can you give us an idea of the size and growth of your company?

KARL MENDEZ: We have customers in over 15 different countries and, although our operation is smaller than CWCS, we have been growing on average by 20% month to month.

HOSTSEARCH: What are the main products and services of the company?

KARL MENDEZ: We specialize in VPS and Cloud Hosting packages.

HOSTSEARCH: Please tell us more about the technology behind Supreme Servers' hosting services. What kind of servers and networking systems are you using at Supreme Servers?

KARL MENDEZ: We use the latest HP servers and SAN hardware. Our robust network is Cisco powered with high speed internet connectivity. It all helps us to offer with confidence our 100% uptime guarantee.


HOSTSEARCH: Let's talk about data centre and where is your data centre located?

KARL MENDEZ: We have multiple Data Center facilities, in Miami FL and Toronto, Canada.

HOSTSEARCH: Web hosting is a very competitive business. How does a company like Supreme Servers differentiate itself in this marketplace?

KARL MENDEZ: It's all about speed and performance, which we know are vital to our clients. We are proud to say that we have the latest sever hardware, as well as the fastest hard drives hosted on our own high speed network. Our self-healing network means we can truly offer a 100% uptime.

HOSTSEARCH: Let's talk about customer support, what kind of support should Supreme Servers' customers expect?

KARL MENDEZ: We offer 24/7 fast, reliable, expert technical support, as you'd expect from any good hosting company. For us and our customers, though, what really matters is our friendly and knowledgeable customer service. We don't see customers as just a number. We've built our success by working with customers to identify the most effective ways to support them in their own company growth.

HOSTSEARCH: What are the company's objectives and where will it be in the next 2-3 years?

KARL MENDEZ: Our Strategy is to continue offering VPS and Cloud Hosting and add expand to more data center facilities worldwide. We aim to be the obvious choice for reliable and secure hosting when speed and performance matter.

We understand that 100% uptime is very important to customers and this is what we will continue to provide.


HOSTSEARCH: Is there anything you wish to add for this interview? Thank you very much for your time with us and we wish you a great success in 2012.

KARL MENDEZ: Over the next year we'll be constantly reviewing our platform and actively investing in technology and our people to improve speed and performance, and provide the very best service to our customers.

We will be expanding into more geographical locations, as well as adding technical support in Spanish.

Overall, we have a very exciting year ahead.