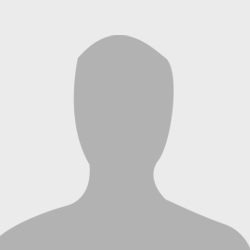 Giovanni Carbonella, Channel Account Manager, COMBELL Internet Solutions
COMBELL Internet Solutions is one of the biggest independent hosting companies in Belgium. The company offers a mass of services from domain name registration and email hosting to shared and reseller hosting, and a range of office solutions like online fax, online backup and Sharepoint. We talk to Giovanni Carbonella, the company's Channel Account Manager, and find out what it's like to be involved in web hosting in Europe.
HOSTSEARCH: Mr. Carbonella, thanks for meeting us today.

GIOVANNI CARBONELLA: The pleasure is mine. And thank you for giving me the chance to express myself.

HOSTSEARCH: Why don't you tell our visitors something about COMBELL Internet Solutions, and your role within the company?

GIOVANNI CARBONELLA: Combell is one of the leading Internet companies in the Benelux. In Belgium, we are actually the largest hosting provider. Combell was born in 1999. Back then, it was more like a craft business. Jonas Dhaenens founded Combell when he was 16, after his classes. In the meantime, we employ 40 people and provide domain names as well as several hosting services, mainly to companies. I myself have recently been appointed as Channel Manager, which means that I am responsible for a customer base of about 800 active resellers. We see a great potential in channel sales. Hence our decision to develop this through a separate division.

HOSTSEARCH: How long have to been in operation? Have you been with the company since the start?

GIOVANNI CARBONELLA: I have been working at Combell since 2007. In the past years, I was active as an Account Manager. With us, every customer has a personal account manager, who is also the customer's first contact person. This is also how we took care of resellers, but now, we will approach them separately as well.

HOSTSEARCH: Your company offers a very wide range of products and services. Why don't you talk us through them?

GIOVANNI CARBONELLA: In these last years, we considerably expanded our range, which obviously starts with domain names, for which we can register any domain extension in the world. We noticed that a large number of companies are interested in registering their domains worldwide. Furthermore, we also offer shared hosting, dedicated hosting and virtual servers. Lately, we also started focusing on Enterprise hosting, which involves an increasing number of Internet solutions and custom architectures.

HOSTSEARCH: Which of the products and services you offer are your flagship offerings, or do they all carry the same weight?

GIOVANNI CARBONELLA: At Combell, all our products offer benefits and are also completely designed to deliver quality performances. For Hosted Exchange, for instance, our customers can benefit from our complete cluster environment. For each product, we have a specialist available who takes care of the necessary developments.

HOSTSEARCH: And you offer Office Solutions on a Software-as-a-Service basis. Are these proving popular?

GIOVANNI CARBONELLA: That is correct. We have been offering various solutions for small businesses via SaaS hosting for 2 years now. The offering comprises Hosted Exchange and Hosted SharePoint. What makes us unique in the Benelux is that we also offer Hosted Fax, for which we link a local fax number from Belgium, the Netherlands or Luxemburg to an e-mail address. The interest in this sort of service grows by the day.

HOSTSEARCH: So, Belgium is pretty much at the heart of Europe. Some people speak Flemish, some French, but most people speak impeccable English alongside a number of other languages. That's got to be an advantage for a web host, hasn't it?

GIOVANNI CARBONELLA: Yes, indeed. We noticed that the majority of our current customers speak Dutch (from Flanders and the Netherlands). All our correspondence and our website are also available in Dutch, French and English. Our collaborators also speak these languages fluently. We noticed that our customers from all over the world appreciate this very much.

HOSTSEARCH: And I suppose a further advantage is that within Europe you generally only deal with one currency, the euro. Aren't there though a lot of different laws you have to deal with?

GIOVANNI CARBONELLA: In principle, no. We stick to the Belgian legislation because Belgium is where our servers (and thus also their content) are located. Our customers who purchase our products can also choose among several payment methods (bank transfer, Visa, Paypal, etc.).

HOSTSEARCH: This might seem a strange question, but I am sure our readers want to know. Is web hosting in Belgium and Europe essentially the same business it is in America or does it have any particularities?

GIOVANNI CARBONELLA: The American market is quite different from the European market. I am under the impression that Americans mostly focus on prices, while for our customers, the price is not always an issue. One of our most important assets, for instance, is our 24/7 helpdesk via a toll-free 0800 number. Companies are ready to pay a little extra for service. So, with us, there are no expensive 0900 lines or a helpdesk available only via e-mail.

HOSTSEARCH: Has hosting followed the American model as far as products and services are concerned, Linux, Microsoft, the Cloud, Open Source, etc.?

GIOVANNI CARBONELLA: We do follow the American trends, but with some delay. Here, Hosted Exchange is just beginning to emerge, while in America, it is already a booming business. Cloud computing is the future anyway, but that as well takes some more time in Europe.

HOSTSEARCH: The global economy has been a key focus over since 2008, and I guess it's the same in Europe. Has the downturn had an impact on hosting in Europe, or has it stood its ground?

GIOVANNI CARBONELLA: Our sales have not been affected in any way, on the contrary! The crisis is the ideal moment for European companies to outsource their infrastructure. Why would you, as a small business, invest in your own servers and other expensive pieces of hardware, if you can get the same results, or even better ones, for a fixed monthly fee?

HOSTSEARCH: Let's go back to COMBELL Internet Solutions. What would you say has been the company's single biggest achievement?

GIOVANNI CARBONELLA: There have been several milestones in our history. Our greatest achievement is undoubtedly the fact that Jonas started from nothing and reached the number 1 position on the Belgian market.

HOSTSEARCH: Where do you expect the company to be in say 5 to 10 years?

GIOVANNI CARBONELLA: Combell will increasingly focus on custom solutions for companies. We envision ourselves playing an important role in Cloud Computing and process virtualization. Moreover, we also want to help companies outsource their infrastructure to us. Besides, every month, one or several new collaborators join our team and we are currently moving to a new location in Ghent, because our previous headquarters had become too small. And yet, it was supposed to be spacious enough to offer us room for growth. Shortly, we will also have our own data centre in Ghent, which will be one of the first local data centers in Belgium. This, mainly in order to offer local companies and companies from all over Belgium an alternative to hosting in the perpetually traffic-jammed city of Brussels.

HOSTSEARCH: So, I guess living in the heart of Europe you have plenty of leisure opportunities for when you aren't helping run COMBELL Internet Solutions?

GIOVANNI CARBONELLA: Obviously, we have to admit that everything here is close by. Especially if you live in Belgium, which is at the heart of Europe. From where we are located, Bruges and the seaside are only 50 km away. In just 3-4 h, you can be in Paris or in London. In other words, plenty of opportunities to go out and have some fun.