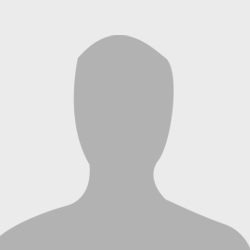 Vikhyat Singh, CEO and Founder of Flaunt7
HostSearch interviewed Vikhyat Singh, CEO and Founder of Flaunt7 - a leading high performance web hosting provider.
HOSTSEARCH: Hi Vikhyat - thank you for giving us an opportunity to talk with you today. Can you please tell us about your background?

VIKHYAT SINGH: Thank you for the welcome! I am the CEO and Founder of Flaunt7. I have been a tech enthusiast ever since my childhood. I have founded tons of companies and Flaunt7 is the most successful one.

As a child I always used to spend most of my time with my laptop learning bunch of different crazy stuffs. Learning about servers, web programming, hacking and all used to be my favorite which is one the reason I founded Flaunt7.

HOSTSEARCH: Can you please share with us an overview of your current products and services?

VIKHYAT SINGH: At the moment, we offer shared hosting, VPS servers, Reseller hosting, Dedicated servers and have now even introduced VDS (Virtual Dedicated Servers). The VDS servers are new in market. They are like VPS servers only but all the resources are completely DEDICATED! There is no overselling of even the disks or the CPU. The resources are completely dedicated which ensures that the noisy neighbours aren't degrading the performance of your server.

HOSTSEARCH: Does Flaunt7 allow hosting adult sites?

VIKHYAT SINGH: Yes, we allow hosting adult sites. Our servers are located in Netherlands which provides the best connectivity overall to the whole world. We give users the choice to even add a 10Gbps or even a 20Gbps port(2*10Gbps) to their server in order to stream quality content. All our plans are available for hosting adult content as long as the content is legal. We do not allow pornographic or sexually-explicit images of children or any pictures/video which are obtained illegally to host on our web servers. Non-acceptable adult content includes, but is not limited to, child pornography, adult content containing any person under the age of 18.


HOSTSEARCH: You're also offering Free Web Hosting, can you tell us more about this offer?

VIKHYAT SINGH: There are many free hosting providers in the market but we think that we are superior to them! The free hosting providers use old hardware with extremely slow hard disk drives. We are different as we provide NVMe SSD drives which are 35x faster than the normal Hard disk drives. Instead of providing the old CPUs, we believe that everyone should have the opportunity to come online with quality for free. We want students and startups to grab this opportunity! Our free hosting is better in performance than the premium hosting of a lot of providers!

HOSTSEARCH: Does Flaunt7 support freedom of speech?

VIKHYAT SINGH: Yes, Flaunt7 does allow and support freedom of speech. We have seen pretty great success stories of the clients who have used Flaunt7 for hosting freedom of speech content. We had one case in which a person was hosting a site to reveal a few fake schools which were providing fake certificates. Other hosting providers were taking down his site with just a simple DMCA notice. We were here to the rescue and allowed him to host his site without an issue!

HOSTSEARCH: I noticed you mentions about the Next-gen Cloud VPS servers. Can you tell us more about it?

VIKHYAT SINGH: Our VPS servers have AI protected firewalls which give basic protection even against Layer 7 attacks. Unlike other providers we use the latest gen hardware with best processors in the market – AMD Ryzen 7/9/EPYC and provide purely NVMe based SSD drives with RAID 0 config for the best possible performance at a low cost! Our host servers have an active monitor which immediately informs us about the slightest problems so that the customer doesn't have to face any downtime!

HOSTSEARCH: Does Flaunt7 ignore DMCA?

VIKHYAT SINGH: Yes, we ignore 99.99% DMCA Abuse reports. The reason we ignore these abuse reports is that most of them are fake or automatically generated without any investigation. We receive thousands of emails everyday where sufficient evidence is not provided to for us to act on them.

We are not responsible for the content hosted by the client and neither do we limit our clients in what they are doing on their server.


HOSTSEARCH: How are you competing in the VPS market with the big boys like Digital Ocean, Linode, Vultr, etc? How do you differentiate your products in a competitive market?

VIKHYAT SINGH: We deployed serveral VPS servers at the mentioned providers and did a benchmark test using yet another benchmark script on all of them and then we did a benchmark test on our servers and the result were there…

Our VPS servers gave 2x better performance for almost the same price. All of our servers use AMD Ryzen 7/9/EPYC processors with NVMe SSD drives RAID 0. We do not oversell our CPU at all. This is the reason we are able to get 2x better performance than the above mentioned providers at the same cost as they are offering with the same amount of RAM and CPU cores which they are offering.


HOSTSEARCH: What is the NVMe SSD Drives? How does it work?

VIKHYAT SINGH: NVMe SSDs is one of our speciality. All of our shared hosting, VPS, Reseller, VDS servers are purely NVMe SSDs based. NVMe SSDs are new in the hosting industry. Most of the big guys haven't switched to it yet but we have already done it.

Our NVMe SSD drives are at least 4x faster than normal SSDs and that gives a boost in the performance. Our shared hosting/reseller hosting servers are powered by Litespeed web server which is at least 6 times faster than Apache web server and gives a high performance due to its caching capability. This web server takes advantage of the NVMe SSD drives. NVMe SSD drives also ensure that performance slowdowns don't have when the whole system backup is being taken or a malware scan is being run.


HOSTSEARCH: That's all for my questions. Thanks again for your time, is there anything you would like to add in this interview?

VIKHYAT SINGH: Flaunt7 is more than 5 years old now and has been growing and getting fame fast. We have had more than 10k customers in just 2 years of time and this year we expect to double this number. We are not the old guys and always adapt ourselves to the new technologies for the ever growing demand of our clients and will continue to maintain the quality.

We believe the Flaunt7 the customer is the emperor and we everything possible to provide the best possible service. Our support is there 24/7 so that customer doesn't have to wait for hours to get his problem resolved. We believe that we have a good amount of fame in the market and will continue to keep it with the best service!