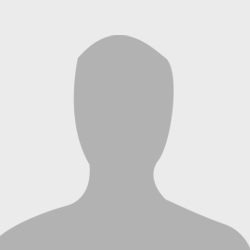 Joseph Tan, CEO of MXhub.com
Exclusive interview with Mr. Joseph Tan, young Asian blood CEO of MXhub.com, one of the global web hosting companies from Singapore. He shares us experience how he leads MXhub.com to be well-known and become successful in this web hosting industry.
HOSTSEARCH: Could you please reveal a little about yourself and your role for Mxhub.com?

JOSEPH: Hi, my name is Joseph Tan and I'm CEO and founder of Mxhub. I graduated from Monash University with a BS in Information Technology in 2002.

As the CEO and founder of Mxhub, I'm involved in overseeing day-to-day operations at Mxhub. I play an active role in customer support and sales within the company. Therefore, many customers get to speak directly with me when they need help.


HOSTSEARCH: Could you briefly share with us how Mxhub.com was found? What is your inspiration behind this?

JOSEPH: I have been in the web hosting industry in some capacity since about 1998. Prior to that, I was actively involved in the computer club during my school times. I guess it all started when I was asked to build a website for my club. I didn't have any experience, except that I had a little more knowledge about computers than they did. I had put a simple personal website together with Microsoft Frontpage, so I guess they figured I was an expert. So I started a small web design company in 2001. It wasn't long before I started focusing on the web hosting industry, where I get to interact with fellow webmasters around the world. In additional, the lucrative income and the potential growth that goes along with that was attractive to me. It seemed like a better long term business than designing websites and simply charging for your time.

Mxhub was launched in April 2001, with a focus on budget web hosting. Our focus changes when we grow bigger. At that time, we make no apologies about our cheap prices, as our business model is sound, and working very well. Contrary to popular belief we do not overload our servers with accounts, and we do not sacrifice our level of support to achieve our low prices. Our support techs are available 24/7 through our email ticketing system, and typically answer tickets quickly, no matter what time of day or night they're received.


HOSTSEARCH: What is your best selling product/service of your company?

JOSEPH: Our industry-leading virtual server technology sets the standard for web hosting. Our affordable virtual packages are perfect for the small, medium business or organization looking for an affordable, flexible alternative to dedicated web hosting.

We offer both Shared and Reseller hosting packages to provide you with everything you need for a fast, superior web site.

1. Unix Shared Hosting - Our Unix accounts start at $8.95 per month and provide from 1500 MB of web space plus up to 60 GB of traffic. Account included POP3 email accounts, FrontPage, PHP, CGI, PERL, MySQL, FTP access/Email forwarding and free web scripts installer.

2. Reseller Hosting - Our Reseller accounts start at $35 per month and provide from 3GB of web space plus up to 100 GB of traffic and host unlimited domains. Account included with unlimited POP3 email accounts, FrontPage, PHP, CGI, PERL, MySQL, FTP access/Email forwarding and free web scripts installer.


HOSTSEARCH: How do you achieve customer satisfaction? What's your secret for making web hosting customer choose your services and stay with Mxhub.com?

JOSEPH: We believe that meeting our clients' needs is the most important facet of our business. We greatly value our clients, as they are the reason Mxhub is now regarded so highly. From initial needs assessment to final project completion, Mxhub is completely committed to our customers. We are here to help them meet any business requirement, and realize any dream. It is our aim to provide superior service, innovative ideas, and top-notch solutions, and we strive to exceed our clients' expectations in every way possible.

HOSTSEARCH: Could you please share us your marketing strategies? What is your strength for Mxhub, compare to your major competitors?

JOSEPH: There's nothing special regard to marketing strategies. We used traditional marketing technique by advertising Mxhub at reputable web host directory and search engine site.

Our strength lies on our blazing fast support. Support is the hallmark that characterizes all of Mxhub's services. Mxhub emphasizes fast, highly responsive, single point of contact problem resolution including automatic escalation to ensure that even the smallest difficulties are dealt with quickly, efficiently, and effectively. We offer online support and customer service, and our knowledgeable customer care and technical support personnel and databases are available 7 days a week, 24 hours a day, 365 days of the year.


HOSTSEARCH: By locating in Singapore, how does your company market products/services for both local and international market?

JOSEPH: While the wide variety and scalability of our products allow us to accommodate anyone from individuals to large corporations, we see our primary market as the small to medium sized businesses and organizations in the US market. That's the market with the most to gain from a having a robust web presence yet often lacks the resources to maintain their internet needs in-house. When you are growing a small business, it's much easier to outsource something like web hosting to professionals like Mxhub than it is to try to maintain the type of network we give you access to as a customer. Our technology and expert staff can be utilized for a fraction of the cost of internal website support.

HOSTSEARCH: Especially, how do you promote your products/ your website in US market? How do you compete with other US web hosting companies?

JOSEPH: As mentioned earlier on, we used the most traditional way to promote Mxhub which is advertising through reputable web host directory and search engine site. We do a thorough research on their background before investing our money into them. The returns had been very promising and we look forward to continue to work together with them.

HOSTSEARCH: As web hosting industry becomes more competitive and rapid change, how do you plan to cope with this challenge?

JOSEPH: At Mxhub, we believe the key to the best business relationships is a thorough understanding of our customers' needs, priorities and expectations. We also believe that satisfied customers are the result of providing prompt, dependable, worthwhile service. We shall always strive to deliver innovative products and state-of-the-art technologies that meet the ever-changing requirements of our customers.
Mxhub also offers a wide variety of all inclusive business packages which allow you to build the website you want. The greatest part about it is that you don't have to know anything about building a website. Through our instant web script installers and marketing tools you can build a website in no time and promote it anywhere in the world.


HOSTSEARCH: What is your best advise for many web hosting companies looking for becoming global web hosting company like Mxhub.com?

JOSEPH: In the years ahead, web hosts will find that to stay viable, and better yet profitable, in a market place that is growing ever more competitive that they must not only offer fully featured plans, good connectivity and reliability but also be willing and able to respond to the diverse queries from their customers.
Fast, competent customer service and innovation are what will differentiate the winners from the losers in this arena. The web host of tomorrow is the company that not only aggressively acquires new customers, but keeps them. To reach this goal the web host must provide their customers with innovative new products and services by staying abreast of not only new technology but the ever changing demands of the SME market.


HOSTSEARCH: What do you think about web hosting business in the next five years? And how do you see yourself and your company in the next five years?

JOSEPH: In the next 5 years, we will continue to see consolidation in the web hosting market as companies who fail to innovate fall victim to high churn rates and either fall by the wayside or get snatched up by the bigger fish. In the end the proactive, innovative and customer responsive hosts, like Mxhub, will be the winning players in this market place.

At Mxhub, we will be right here where we are now providing the same great services to our clients with the latest and greatest server technology. Mxhub have been providing services for many years now and we just keep getting better and building stronger relationships with our cliental.


Thank you very much for fantastic interview with HostSearch.